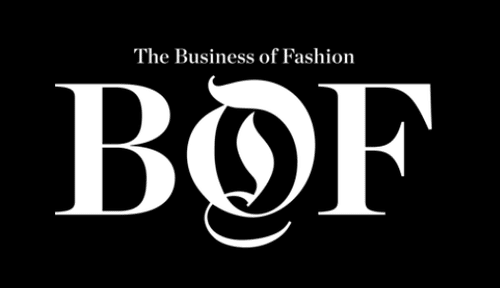 Help to drive the development and adoption of Business of Fashion's business intelligence dashboarding and visualisation suite
Job Type: Permanent

Location: Hybrid/London based

Hours: 37.5 hrs

Salary: Negotiable to £70,000 depending on experience
Overview
The Business of Fashion is seeking a talented Senior Data Analyst to drive our fast growing B2B and B2C subscription business as a founder member of our new, centralised Data Team.
We have always had a data-centric approach at BoF. Our teams know that data is crucial to growing every part of our business and providing value to our community from our paying BoF Professional members, to clients hoping to connect with incredible talent, to those starting out in their careers needing advice.
With your technical ability to provide access to accurate data and your experience of driving adoption of a data-first approach, you will help BoF scale up our data capabilities and leverage the insights to create better products and services, make more informed strategic decisions to provide value for our community and, in return, growth for our business.
Who Are We?
The Business of Fashion (BoF) is a next generation fashion media company conceived for today's global and hyper-connected world. Founded in 2007 by Imran Amed, BoF is known for its authoritative point of view on the global fashion industry and is an indispensable resource for fashion executives, creatives, students and entrepreneurs in over 200 countries. It has been described as "The Economist of Fashion," "A Daily Destination for Fashion's Power Players" and "The Industry Bible".
What We Need You To Do
As a founder member of our Data Team, you will report to the Head of Data and support the evolution of our data platform (we have a Snowplow Analytics, Snowflake, DBT, Looker, and Indicative technology stack).
We are arming our business teams with new data and sophisticated ways to interrogate it, to produce & action relevant and value-generating insights.
Through collaboration, education and coaching, you will empower BoF teams with the data they need and a data-centric approach to harness the power of it continuously going forward.
Be prepared to
Get data in shape
Use data strategically
Establish analytics best practice
Lead adoption of data-centric approach
Who You Are
You are passionate about transforming data into relevant and actionable insights.
You are at a stage in your career where you are self-sufficient and have refined your own views on the optimum Analytics approach and process.  You are looking forward to taking the lead to unveil the power of data to transform a business.
You are customer and commercially focussed, strategic and enjoy proactively finding opportunities for the business to consider.
You are naturally collaborative and enjoy working alongside colleagues from multiple business functions (Marketing, Product, Editorial, Senior Leadership etc.) to drive insights behind business decisions.
You understand the different dimensions of data required to inform business decisions (from KPI reporting, to funnels, to user segmentation, to attribution and so on)
You have experience working with Looker - creating Models, Looks and Dashboards; or similar experience with a BI tool like Tableau, PowerBI, Qlikview, Chartio, etc.
High SQL proficiency, and good knowledge of data flows and structures
Ability to explain analysis clearly to both technical and non-technical audiences
Independently manage projects end-to-end, ensuring stakeholders are kept informed
It won't be necessary that you have a working knowledge of Python or R, or experience using DBT (Data Build Tool), but if you do have either, this will be a bonus
To apply for this role, please send your CV to our recruitment partner, Datatech Analytics at  BoF@datatech.org.uk for an exploratory conversation.